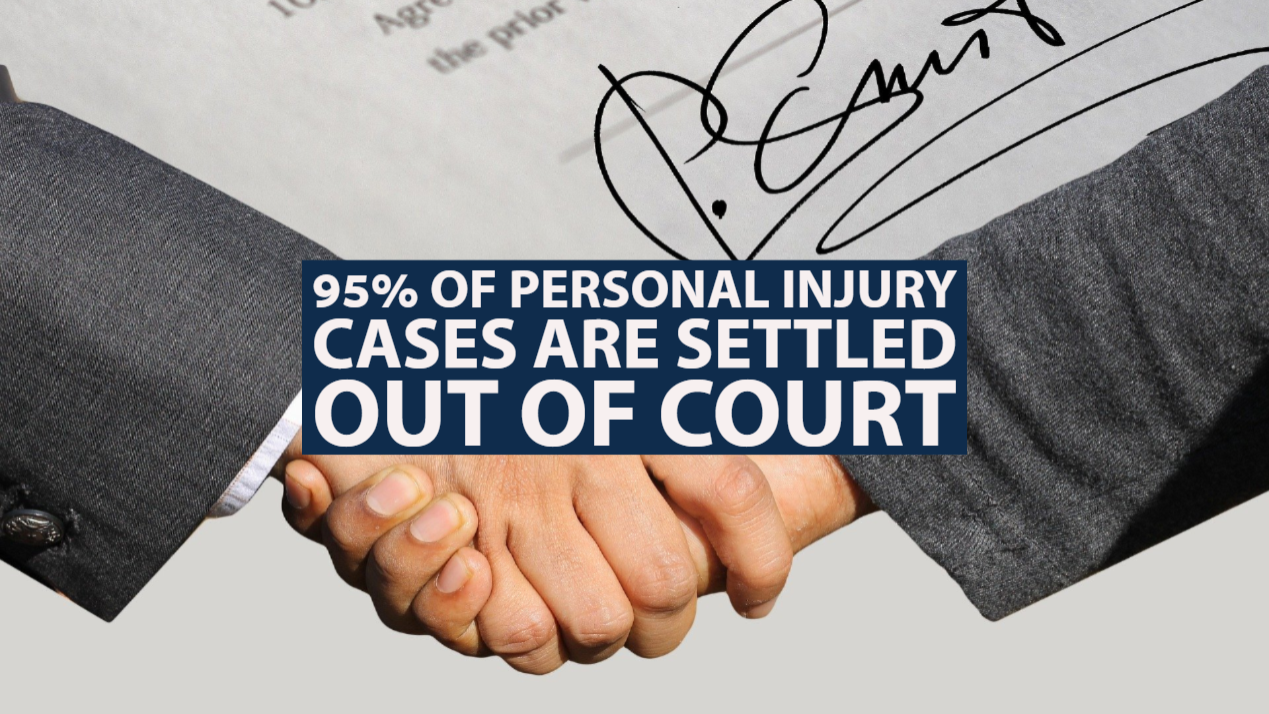 WHEN AND WHY SHOULD I HIRE AN ATTORNEY FOR MY CONSTRUCTION SITE INJURY?
---
In the United States, 95% or more of all personal injury cases are settled out of court. Many such cases involve injuries suffered by construction workers on the job. If you've incurred a catastrophic injury at a construction site, such as a severe back injury from a fall or brain damage from a falling object, you may be considering hiring a personal injury attorney. Here are the reasons why contacting one might be the right move.
BENEFITS OF HIRING PERSONAL INJURY ATTORNEYS
Attorneys who are experienced in handling catastrophic construction site injury cases can explain how to file a civil suit and will discuss laws relevant to your case. They can also assist with filing a workers' compensation claim if appropriate, help you recover losses related to your injury, work with your insurance company, and handle the paperwork and filings associated with legal claims. If you are recovering from serious injury, you may not feel up to handling these tasks by yourself. Even if you do try to handle them on your own, you may not get justice. The law is complex, and therefore, it's best to let experienced personal injury attorneys work on your case.
Attorneys can assist you with reimbursement of losses that have occurred as a result of your injury, including lost income, current medical expenses, and the medical expenses you expect to pay over time. They can also file a wrongful death suit on behalf of a family who has lost a loved one through a catastrophic construction injury.
WHEN SHOULD I BEGIN CONTACTING PERSONAL INJURY ATTORNEYS?
You could incur financial hardship if you wait to hire an attorney. Ideally, you should contact an attorney within one to two weeks after sustaining the injury. This way, if your attorney may able to recover losses such as medical expenses and lost income, meaning you'll have the opportunity to obtain financial help sooner. You should also be aware that different states have different deadlines for filing claims. If you miss your state's deadline, you can't file a claim.
If your employer or an insurer offers you a settlement, you should have an attorney who is experienced in construction injury cases review the document before you sign it. The settlement may not accurately assess your injuries and therefore may not be sufficient to cover your expenses.
You deserve to be fully compensated for your catastrophic construction site injury. The law and the process of filing claims are complex. They are best left to personal injury attorneys who are experienced in construction site cases, and who will handle the paperwork while you focus on your recovery. Contact us today for a free consultation.